Mark Williams
Editor-In-Chief And Founder Of The Identity Post
Mark Williams is the Founder of The Identity Post. He has provided consultation for a wide variety of clients, including Exxon Corporation, AT & T, the US Department of Defense, the Federal Aviation Administration, Avon Cosmetics, Colgate Palmolive, the Agency for International Development, the Central Intelligence Agency, Microsoft, Harvard Medical School, Cisco Systems, Office Depot, Microsoft, EDS, the Food and Drug Administration, the Social Security Administration and dozens of other Fortune 500 companies, associations and educational institutions. Mark Williams is the founder and co-creator of WIN Insights and has conducted over 200 diversity training presentations.
Mark is a highly regarded thought leader, consultant, coach, public speaker, and author of five books, including the best-selling  book entitled: "The 10 Lenses, Their Guide to Living and Working in a Multicultural World." Mark is known for his unique ability to integrate conceptual frameworks, research, and diagnostics with web-based tools and multimedia in his facilitation work with organizations, teams and small groups. Mark has conducted extensive research in the field of identity and diversity with leading firms such as Gallup, Zogby, Harris and Survey USA. Mark holds a Master degree in Organizational Psychology from the American For nearly ten years, Mr. Williams was the worldwide consultant for the Marriott International family of companies, coordinating all aspects of their diversity strategy and education programs. Mark consulted with Marriott's CEO and the presidents of all operating companies and divisions to customize a multimedia program that was used as the basis of their classroom, satellite and video-based training created to reach their global workforce.
Before his tenure with Marriott, Mr. Williams was a consultant with the CIA, working with top appointed political leaders to analyze shifting political and social conditions and help the intelligence community respond to the impact of the post-Cold War era. Prior to working with the CIA, Mr. Williams was an Expert Consultant for two years with the United States Department of Education where he served as a consultant to senior managers and political appointees. Mark served on the Design and Facilitation team for the first Congressional Bi-Partisan Retreat held in Hershey, Pennsylvania. Mr. Williams is an accomplished composer and has collaborated with acclaimed performers and such as Vanessa Williams, Patti Austin, and Danny Glover. He began his career with acceptance into the NBC Corporate Associates Program, a competitive management program developed for a select group of individuals in the broadcast industry.

Paul Rowan Brian
Managing Editor And Contributor
Paul Rowan Brian is a freelance journalist whose interests include politics, religion, culture, history and international affairs. His work has appeared at BBC, Reuters, The Hill, Spectator USA, The American Conservative, First Things magazine, The Federalist, The Week, Foreign Policy and Roads & Kingdoms. Brian has a background focusing on politics and cultural-political movements, including a past internship at the Center for Strategic and International Studies in Washington, D.C., reporting from overseas in the Republic of Georgia and Abkhazia, covering the fledgling U.S. alt-right movement at a 2014 conference in Hungary and covering various candidates during the 2015 New Hampshire primary where he had an up-close view of the growing Trump movement and Bernie Sanders movement.
In addition to English, Brian is fluent in French, German and Georgian and is working on learning Arabic, Hebrew and Russian. Brian is particularly interested in the future of identity, the rapid acceleration of technology and its impact on our social and economic life, and contemporary phenomena of religious, racial, cultural and social polarization and cooperation, particularly far-left and far-right identity movements and differing conceptions of identity in the modern West compared with the Global South. Brian holds a Bachelor of Humanities from Carleton University in Ottawa, Canada and a diploma in broadcast journalism from Fanshawe College in London, Canada.
Follow him on Twitter @paulrbrian or visit his website www.paulrbrian.com.
Sue Lamb
Chief Learning Officer
Sue Ries Lamb has over 35 years of successful experience as a consultant, executive coach and educator working on a wide range of organization development and change projects with over 400 national and international organizations in the private and public sectors. Her areas of specialization include: strategic planning, organization and work process redesign, change management, leadership for cultural change, executive and managerial coaching, team development, organization communication processes and diversity and inclusion. She enjoys working with all levels of the organization from executive management to rank and file employees.
A Professional Member of the NTL Institute for Applied Behavioral Science, Sue has served on the faculty of two graduate programs in organization development and as Dean of many of NTL's signature lab programs in human relations. She also served as the Co-Director of Learning for The Diversity Channel Inc., a multimedia company offering diversity training to organizations and government agencies.
Mark Hemingway
Chief Technology Officer
Mark Hemingway serves as WIN Insights' Chief Technology Officer. He is responsible for leading a team of product specialists and developers. Mark joined the WIN Insights team in 2012 bring nearly ten years of web, application, and mobile development experience. Mark currently owns and operates Enspark Interactive LLC a leader in online training and has used that experience to help develop the WIN Insights platform.
Mark has worked on projects for both for-profit and non-profit organizations of all sizes. His client list includes Adobe, Franklin Covey, 3M, Pepsi, Case IH, and many others. Mark holds a BS in Information Systems from Brigham Young University and Masters of Education in Educational Technology from Utah State University.
Andy Andrus
Instructional Designer
Andy Andrus is a dynamic and creative instructional designer with over 20 years of experience. He designs award-winning learning experiences for corporations, academic institutions and non-profits. His areas of expertise include leadership and management development, on-boarding and soft-skills training. He specializes in e-learning, live workshops and blended learning experiences.
Andy has consulted for diverse organizations, including American Express, Boeing, FedEx, Franklin Covey, GE, Hewlett-Packard, International Monetary Fund, The Jack Welch Management Institute, Microsoft, Motorola, NASCAR, PayPal, Procter & Gamble, Strayer University, TD Ameritrade, T-Mobile, United Healthcare, US Air Force, Walmart and Zenger-Folkman. He holds a Master of Fine Arts in Motion Picture Arts from Florida State University and a Bachelor of Arts in English from Brigham Young University.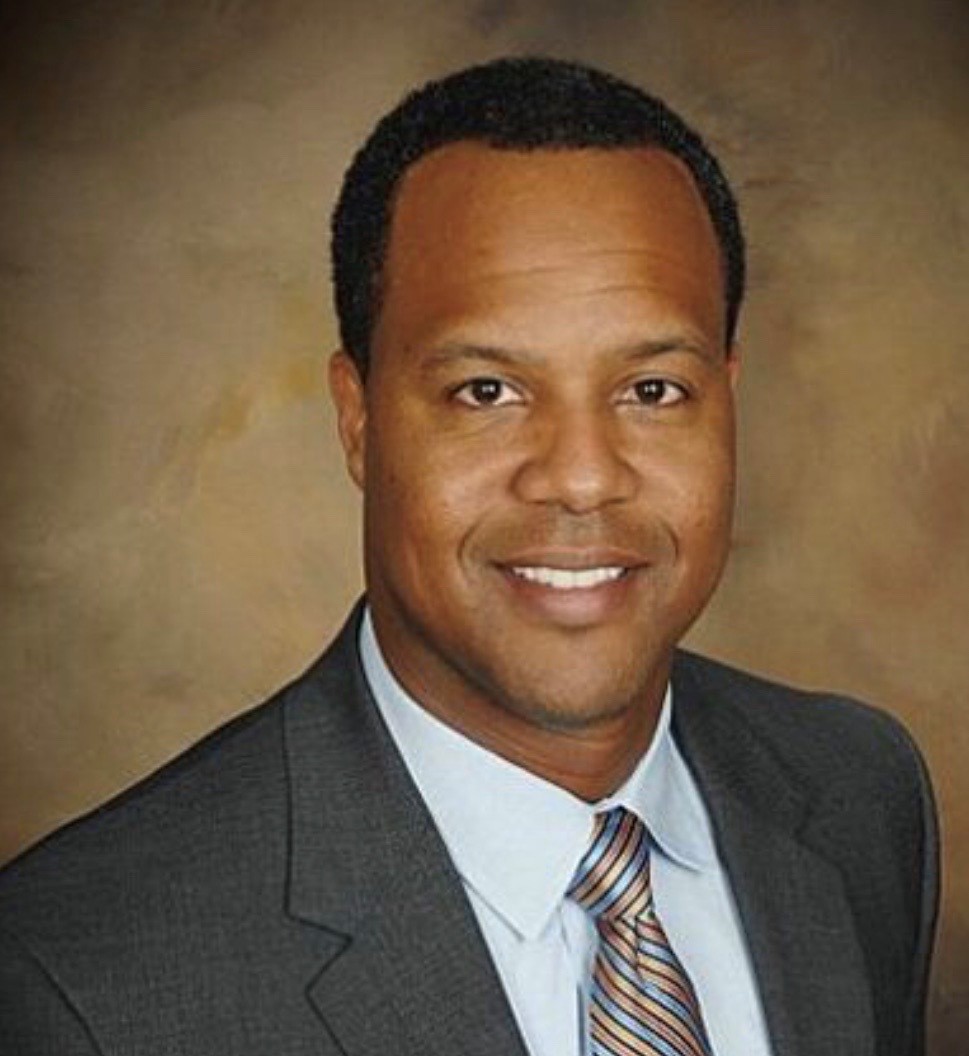 Mike Freeman
Vice President, Operations
Mike Freeman serves as MarkusWorks Vice President of Operations where his extensive experience and leadership ensures delivery of outstanding services and solutions.
His endeavors in the financial industry have shaped a highly successful career in Information Technology with expertise in Operations, Cyber Security, Product Development and Vendor Management.
Mr. Freeman is Partner and Chief Technology Officer at Omni Strategic Consultants (OSC) where his leadership has propelled growth and driven new opportunities. He is a keen strategist who promotes staying in lockstep with new technology through continuous process improvement.
Prior to co-founding Omni Strategic Consultants, Mr. Freeman was employed at BBVA Compass, an international banking institution, where he led IT product development initiatives. Mr. Freeman's vision and passion for IT accelerated him through the ranks into a senior management role where his contributions helped the business win several Javelin awards.
Mr. Freeman has a dynamic range of Fortune 500 industry experience ranging from wealth management to national retailers and private insurance to international transport. A highly decorated leader, Mr. Freeman has earned several accolades and honors and is dedicated to producing measurable results through solid performance.
Mr. Freeman is a Six Sigma Green Belt, received his Bachelor of Science degree in Business Administration and a Master of Science degree in Management from Faulkner University, a Master of Science degree in Cyber Security from Virginia College, and is nearing completion of a Doctor of Philosophy degree in Organizational Leadership and Information Technology Systems from the University of Phoenix.
Sheryl Hicks
Chief Operations Officer
Sheryl Hicks' unique blend of skills and experiences position her to lead and direct a multitude of operations and content areas for MarkusWorks.
Over the course of a wide-ranging career in human capital development, training and facilitation, and administrative operations, she has distinguished herself in organizational transformation, program and project management, and strategic learning initiative development.
Ms. Hicks is Partner and Chief Operating Officer at Omni Strategic Consultants (OSC), directing the company's ambitious business goals. Prior to her current entrepreneurial consulting enterprise, Ms. Hicks had tremendous successes in her roles in international banking, healthcare, and government contracting.
In Ms. Hicks' previous work with Mark Williams, she served as the Director of Operations and New Media Development at Identity Holdings. In this role, she was responsible for the daily operations of the organization and led development, creative design, and content expert teams in the creation and launch of several web-based training sites and multi-faceted e-learning modules.
Ms. Hicks' former employer was The Diversity Channel, where she was highly accomplished as Client Services Manager. She directed the implementation of The Diversity Channel suite of products within several Fortune 100 organizations including Microsoft, Boeing, Northrup Grumman, Office Depot, Chevron, and Cisco. During her tenure, Ms. Hicks was promoted to Director of Operations and charged with ensuring the integrity of the infrastructure and oversight of day-to-day operations.
Ms. Hicks was also employed at Lockheed Martin, and Wang where she skillfully led business development and production, spearheading the acquisition of new business and large-scale proposals. Under her leadership and through resolute efforts, hundreds of millions of dollars of revenue were awarded.
Winner of multiple awards for leadership and team performance, Ms. Hicks has a proven record of success and has continuously demonstrated her commitment to excellence and innovation.
Ms. Hicks has a Project Management Professional (PMP) certification, received her Bachelor of Science degree in Technology Management from the University of Maryland, a Master of Arts degree in Counseling Psychology and an Education Specialist degree in Professional Counseling from Seton Hall University, and is currently pursuing a Doctor of Philosophy degree in Counseling Psychology from Regent University.