Mark Williams
Editor-In-Chief And Founder Of The Identity Post
Mark Williams is the Founder of The Identity Post. He has provided consultation for a wide variety of clients, including Exxon Corporation, AT & T, the US Department of Defense, the Federal Aviation Administration, Avon Cosmetics, Colgate Palmolive, the Agency for International Development, the Central Intelligence Agency, Microsoft, Harvard Medical School, Cisco Systems, Office Depot, Microsoft, EDS, the Food and Drug Administration, the Social Security Administration and dozens of other Fortune 500 companies, associations and educational institutions. Mark Williams is the founder and co-creator of WIN Insights and has conducted over 200 diversity training presentations.

Mark is a highly regarded thought leader, consultant, coach, public speaker, and author of five books, including the best-selling  book entitled: "The 10 Lenses, Their Guide to Living and Working in a Multicultural World." Mark is known for his unique ability to integrate conceptual frameworks, research, and diagnostics with web-based tools and multimedia in his facilitation work with organizations, teams and small groups. Mark has conducted extensive research in the field of identity and diversity with leading firms such as Gallup, Zogby, Harris and Survey USA. Mark holds a Master degree in Organizational Psychology from the American For nearly ten years, Mr. Williams was the worldwide consultant for the Marriott International family of companies, coordinating all aspects of their diversity strategy and education programs. Mark consulted with Marriott's CEO and the presidents of all operating companies and divisions to customize a multimedia program that was used as the basis of their classroom, satellite and video-based training created to reach their global workforce.
Before his tenure with Marriott, Mr. Williams was a consultant with the CIA, working with top appointed political leaders to analyze shifting political and social conditions and help the intelligence community respond to the impact of the post-Cold War era. Prior to working with the CIA, Mr. Williams was an Expert Consultant for two years with the United States Department of Education where he served as a consultant to senior managers and political appointees. Mark served on the Design and Facilitation team for the first Congressional Bi-Partisan Retreat held in Hershey, Pennsylvania. Mr. Williams is an accomplished composer and has collaborated with acclaimed performers and such as Vanessa Williams, Patti Austin, and Danny Glover. He began his career with acceptance into the NBC Corporate Associates Program, a competitive management program developed for a select group of individuals in the broadcast industry.

Paul Rowan Brian
Managing Editor And Contributor
Paul Rowan Brian is a freelance journalist whose interests include politics, religion, culture, history and international affairs. His work has appeared at BBC, Reuters, The Hill, Spectator USA, The American Conservative, First Things magazine, The Federalist, The Week, Foreign Policy and Roads & Kingdoms. Brian has a background focusing on politics and cultural-political movements, including a past internship at the Center for Strategic and International Studies in Washington, D.C., reporting from overseas in the Republic of Georgia and Abkhazia, covering the fledgling U.S. alt-right movement at a 2014 conference in Hungary and covering various candidates during the 2015 New Hampshire primary where he had an up-close view of the growing Trump movement and Bernie Sanders movement.

In addition to English, Brian is fluent in French, German and Georgian and is working on learning Arabic, Hebrew and Russian. Brian is particularly interested in the future of identity, the rapid acceleration of technology and its impact on our social and economic life, and contemporary phenomena of religious, racial, cultural and social polarization and cooperation, particularly far-left and far-right identity movements and differing conceptions of identity in the modern West compared with the Global South. Brian holds a Bachelor of Humanities from Carleton University in Ottawa, Canada and a diploma in broadcast journalism from Fanshawe College in London, Canada.
Follow him on Twitter @paulrbrian or visit his website www.paulrbrian.com.
Sue Lamb
Chief Learning Officer
Sue Ries Lamb has over 35 years of successful experience as a consultant, executive coach and educator working on a wide range of organization development and change projects with over 400 national and international organizations in the private and public sectors. Her areas of specialization include: strategic planning, organization and work process redesign, change management, leadership for cultural change, executive and managerial coaching, team development, organization communication processes and diversity and inclusion. She enjoys working with all levels of the organization from executive management to rank and file employees.
A Professional Member of the NTL Institute for Applied Behavioral Science, Sue has served on the faculty of two graduate programs in organization development and as Dean of many of NTL's signature lab programs in human relations. She also served as the Co-Director of Learning for The Diversity Channel Inc., a multimedia company offering diversity training to organizations and government agencies.
Mark Hemingway
Chief Technology Officer
Mark Hemingway serves as WIN Insights' Chief Technology Officer. He is responsible for leading a team of product specialists and developers. Mark joined the WIN Insights team in 2012 bring nearly ten years of web, application, and mobile development experience. Mark currently owns and operates Enspark Interactive LLC a leader in online training and has used that experience to help develop the WIN Insights platform.
Mark has worked on projects for both for-profit and non-profit organizations of all sizes. His client list includes Adobe, Franklin Covey, 3M, Pepsi, Case IH, and many others. Mark holds a BS in Information Systems from Brigham Young University and Masters of Education in Educational Technology from Utah State University.
Andy Andrus
Instructional Designer
Andy Andrus is a dynamic and creative instructional designer with over 20 years of experience. He designs award-winning learning experiences for corporations, academic institutions and non-profits. His areas of expertise include leadership and management development, on-boarding and soft-skills training. He specializes in e-learning, live workshops and blended learning experiences.
Andy has consulted for diverse organizations, including American Express, Boeing, FedEx, Franklin Covey, GE, Hewlett-Packard, International Monetary Fund, The Jack Welch Management Institute, Microsoft, Motorola, NASCAR, PayPal, Procter & Gamble, Strayer University, TD Ameritrade, T-Mobile, United Healthcare, US Air Force, Walmart and Zenger-Folkman. He holds a Master of Fine Arts in Motion Picture Arts from Florida State University and a Bachelor of Arts in English from Brigham Young University.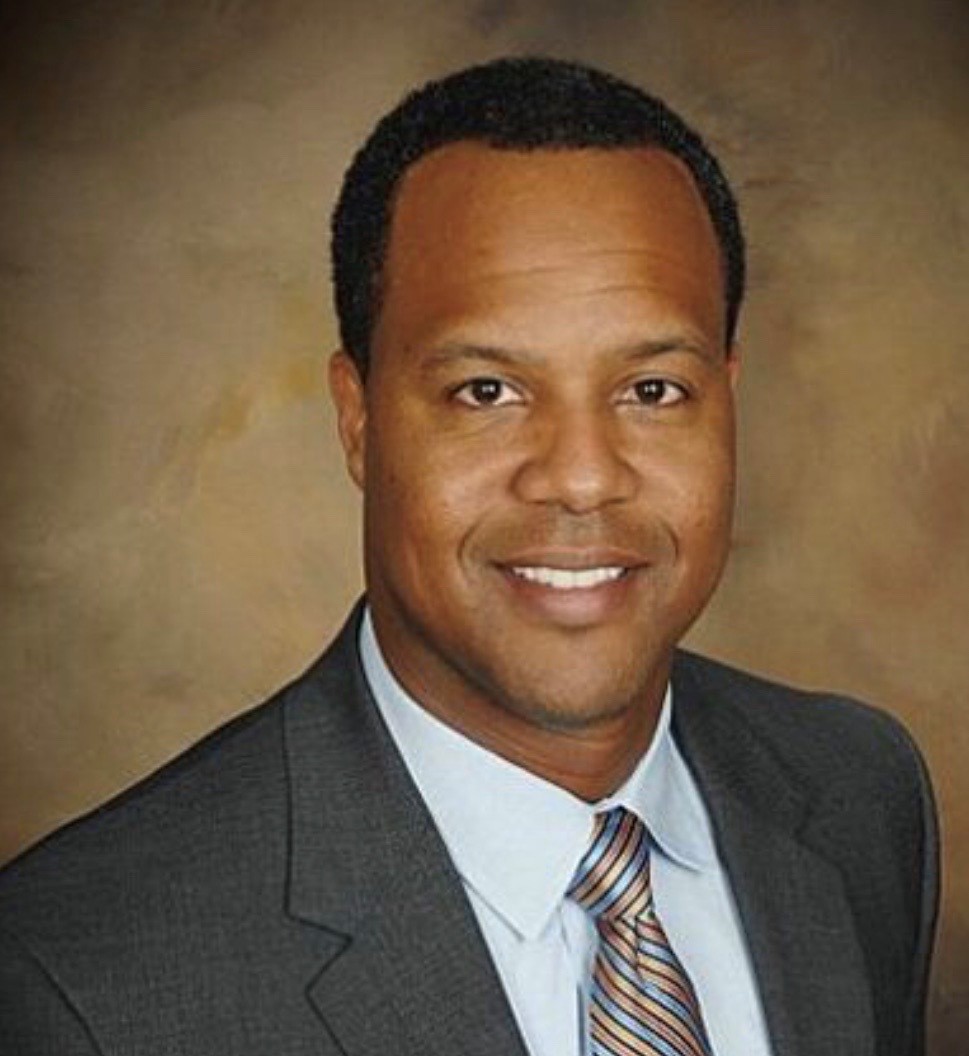 Mike Freeman
Vice President, Operations
Mike Freeman serves as MarkusWorks Vice President of Operations where his extensive experience and leadership ensures delivery of outstanding services and solutions.
His endeavors in the financial industry have shaped a highly successful career in Information Technology with expertise in Operations, Cyber Security, Product Development and Vendor Management.
Mr. Freeman is Partner and Chief Technology Officer at Omni Strategic Consultants (OSC) where his leadership has propelled growth and driven new opportunities. He is a keen strategist who promotes staying in lockstep with new technology through continuous process improvement.

Prior to co-founding Omni Strategic Consultants, Mr. Freeman was employed at BBVA Compass, an international banking institution, where he led IT product development initiatives. Mr. Freeman's vision and passion for IT accelerated him through the ranks into a senior management role where his contributions helped the business win several Javelin awards.
Mr. Freeman has a dynamic range of Fortune 500 industry experience ranging from wealth management to national retailers and private insurance to international transport. A highly decorated leader, Mr. Freeman has earned several accolades and honors and is dedicated to producing measurable results through solid performance.
Mr. Freeman is a Six Sigma Green Belt, received his Bachelor of Science degree in Business Administration and a Master of Science degree in Management from Faulkner University, a Master of Science degree in Cyber Security from Virginia College, and is nearing completion of a Doctor of Philosophy degree in Organizational Leadership and Information Technology Systems from the University of Phoenix.
Sheryl Hicks
Chief Operations Officer
Sheryl Hicks' unique blend of skills and experiences position her to lead and direct a multitude of operations and content areas for MarkusWorks.
Over the course of a wide-ranging career in human capital development, training and facilitation, and administrative operations, she has distinguished herself in organizational transformation, program and project management, and strategic learning initiative development.
Ms. Hicks is Partner and Chief Operating Officer at Omni Strategic Consultants (OSC), directing the company's ambitious business goals. Prior to her current entrepreneurial consulting enterprise, Ms. Hicks had tremendous successes in her roles in international banking, healthcare, and government contracting.

In Ms. Hicks' previous work with Mark Williams, she served as the Director of Operations and New Media Development at Identity Holdings. In this role, she was responsible for the daily operations of the organization and led development, creative design, and content expert teams in the creation and launch of several web-based training sites and multi-faceted e-learning modules.
Ms. Hicks' former employer was The Diversity Channel, where she was highly accomplished as Client Services Manager. She directed the implementation of The Diversity Channel suite of products within several Fortune 100 organizations including Microsoft, Boeing, Northrup Grumman, Office Depot, Chevron, and Cisco. During her tenure, Ms. Hicks was promoted to Director of Operations and charged with ensuring the integrity of the infrastructure and oversight of day-to-day operations.
Ms. Hicks was also employed at Lockheed Martin, and Wang where she skillfully led business development and production, spearheading the acquisition of new business and large-scale proposals. Under her leadership and through resolute efforts, hundreds of millions of dollars of revenue were awarded.
Winner of multiple awards for leadership and team performance, Ms. Hicks has a proven record of success and has continuously demonstrated her commitment to excellence and innovation.
Ms. Hicks has a Project Management Professional (PMP) certification, received her Bachelor of Science degree in Technology Management from the University of Maryland, a Master of Arts degree in Counseling Psychology and an Education Specialist degree in Professional Counseling from Seton Hall University, and is currently pursuing a Doctor of Philosophy degree in Counseling Psychology from Regent University.
EXPERT CONTRIBUTORS
Adonis Hoffman
Adonis Hoffman, Esq. is chairman and CEO of Business in the Public Interest, and Adjunct Professor of Communication, Culture & Technology at Georgetown University. He is a member of the Board of Trustees of The Media Institute, co-chairman of the External Advisory Council of Nielsen Media, editor and publisher of Inside the FCC, and a contributor to The Hill newspaper. He provides strategic advisory counsel to organizations and investors on compliance, risk, M&A and reputation management, as well as regulatory and public policy developments. Mr. Hoffman is a lawyer, business advisor and recognized expert on media, communications, advertising and public policy, with over 30 years of high-level legal, government, and international experience.

He has worked with CEOs, corporate boards, U.S. policymakers, foreign leaders, trade associations, institutional investors, embassies, and international organizations on a range of global and domestic issues. He is considered a leading voice on media and communications law and policy, especially FCC and FTC regulations, and provides commentary and insight to policymakers, the news media, and investors. Hoffman served from 2013 – 2015 as Chief of Staff and Senior Legal Advisor at the Federal Communications Commission (FCC), working with the FCC Chairman, Commissioners and senior staff on key communications policy matters, including Net Neutrality; media ownership; broadcast and wireless spectrum; wireless and broadcast auctions; retransmission agreements; privacy enforcement; consumer protection, TCPA, and several mega-mergers in the media, broadband and internet sectors, including Comcast – TWC – Charter; ATT-DirecTV, and over a dozen broadcast and telecom transactions.
He served earlier at the FCC from 1998-2000 as Deputy Chief of the Cable Bureau and Policy Advisor to the FCC Chairman, where he worked on the ATT- Media One merger and the AOL – Time Warner merger, and was appointed chair of the Interagency Task Force on Advertising Practices. From 2000-2010, Hoffman worked as senior vice president and counsel at the American Association of Advertising Agencies (the 4As), responsible for legislative, regulatory and legal matters, and represented the advertising industry before Congress, the FTC, and federal courts. Hoffman helped lead the advertising industry's self-regulatory initiatives, including food marketing, advertising to children, and online consumer privacy initiatives. Mr. Hoffman served in the U.S. House of Representatives (1990-1993) (1980-1984) in senior legal and policy positions, including committee counsel and subcommittee staff director for the House Foreign Affairs Committee. He was later appointed a senior associate at the Carnegie Endowment for International Peace and senior fellow at the World Policy Institute.
His work in constitutional and electoral reform took him to thirty countries in Africa, Asia and the Middle East. He previously worked as Managing Director with Capitol Exchange Corporation; associate attorney at Hopkins & Sutter; and commercial banking at Bank of America. He established and chaired the American Adonis E. Hoffman, Esq. www.adonishoffman.com Business Leadership Institute; consulted with the Corporation for Public Broadcasting and served as a member of the National Advertising Review Board (NARB). Hoffman is a Contributor to The Hill newspaper, and his articles have been published in The Wall Street Journal, The New York Times, The Washington Post, Los Angeles Times, Chicago Tribune, Broadcasting & Cable, The Washington Times, Multichannel News, National Journal and Foreign Policy. He has appeared on CNBC, CNN, FOX, MSNBC, PBS, Voice of America, Canadian Broadcasting, and numerous international networks, and has been widely quoted in national news media, including AP, Reuters, Time, and USA Today. Hoffman's Wall Street Journal article on the TCPA was cited in the Petitioner's Brief in Campbell-Ewald v. Gomez in the U.S. Supreme Court, 2015.
Hoffman is the author of Doing Good–the New Rules of Corporate Responsibility, Conscience and Character (2010). Mr. Hoffman earned an A.B. from Princeton University and a J.D. from Georgetown University Law Center. He is admitted to practice law before the District of Columbia. Court of Appeals; the Commonwealth of Pennsylvania; the U.S. District Court for the District of Columbia; the U.S. Court of International Trade and the United States Supreme Court.
Johanna Schneider
Johanna Schneider has played a key role in successfully managing communications moving from reporter and anchor to top posts in government–Congress, the Executive Branch–and in the business arena.
Ms. Schneider is currently a public policy and communications consultant. She was most recently the Managing Director and U.S. Market Leader in Washington D.C. for the worldwide Public Relations firm, Burson Marsteller. (now Burson Cohn Wolfe) In this role, she led the Washington D.C. practices.
Formerly she held the position of Executive Director-External Relations of the Business Roundtable, an organization of top Chief Executive Officers of global companies. Recently cited as "the most influential chief executive lobbying group in the U.S." by the Financial Times, Business Roundtable members are CEO's, advocating for a vigorous, dynamic global economy.

Formerly she held the position of Executive Director-External Relations of the Business Roundtable, an organization of top Chief Executive Officers of global companies. Recently cited as "the most influential chief executive lobbying group in the U.S." by the Financial Times, Business Roundtable members are CEO's, advocating for a vigorous, dynamic global economy.
At the Roundtable, she created The Partnership for Disaster Relief to improve and leverage corporate response to catastrophic disasters. This effort won the Gold Sabre Award. In addition, she conceived and launched the highly regarded, CEO Economic Outlook survey. Her work on public policy garnered the top award for Associations, the Silver Sabre Award in 2010, and Bronze Sabre Award in 2007. In addition, the Roundtable was cited as one of the top ten Trade Associations to harness digital media and social networking.
Before joining the Roundtable, Ms. Schneider was the Senior Advisor for Media Relations to the Director of the National Institutes of Health, Dr. Bernadine Healy. At NIH, Schneider played a major role in launching the groundbreaking Women's Health Initiative, the largest clinical trial ever undertaken in the U.S., focusing on the major causes of death and disability in women. She also managed cDNA patenting, ethics in Science, and AIDS research communications.
Prior to her service at NIH, Schneider served as Deputy Assistant Secretary for Public Affairs to Labor Secretaries Elizabeth Dole and Lynn Martin. At the Department of Labor she orchestrated the groundbreaking study on women and minorities difficulty in moving up the career ladder, titled the Glass Ceiling Initiative. She also handled the successful resolution of the Pittston Coal Strike, a historic dispute where more than 17,700 mineworkers in seven states went on strike over labor issues. She also managed pension portability.
Filling one of the top jobs in the U.S. Congress, Ms. Schneider also served as the Leadership Press Secretary to the House Republican Leader, Bob Michel (R-IL). From l984 to l989, she managed the Leadership press operation, coordinated House and Senate press responses and served as media liaison to the White House.
In addition, Schneider served as Press Secretary to Congresswoman Lynn Martin (R-IL), the highest-ranking woman in House Republican Leadership.
Schneider also worked as a production assistant at CBS Network News in Washington and worked as a television reporter and anchor at a CBS affiliate (WIFR-TV) in Illinois.
Schneider graduated from Southern Illinois University in 1976 with a degree in Radio and Television
from the College of Mass Communications. She is originally from Rockford, Illinois.
Ms. Schneider is the Immediate Past Chairman of The Seminar, a convening of the most prestigious Communications officials from the Fortune 500 and the Global 1000. In addition, she is the Treasurer of the National Press Foundation Board and is a former Board of Trustee and member of the Arthur W. Page Society, Former Board member of the Center for Corporate Citizenship at the Carroll School of Management at Boston College, and a former Board member of USAID's Advisory Committee on Voluntary Foreign Aid.
Nina Gilden Seavey
Nina Gilden Seavey is an Emmy Award-winning documentarian with a 30-year history in the non-fiction world. Her films and multi-media projects can be seen in theaters, on television, in ancillary media, and in museum exhibitions across the globe.
Seavey is the director of The Documentary Center in the School of Media and Public Affairs at The George Washington University, which she founded in 1990. She holds the academic rank of Full Research Professor of History and Media and Public Affairs with appointments both in the Department of History and in the School of Media and Public Affairs. In addition to her academic appointment at GW, Seavey is a Visiting Research Scholar at the Schuster Institute for Investigative Journalism at Brandeis University.

In 2002, Seavey became the Founding Director of SILVERDOCS: AFI/Discovery Channel Documentary Festival (now AFI Docs). She grew the festival into the largest non-fiction showcase in the U.S.
Seavey's films have appeared in domestic and international festivals and have won numerous awards including five National Emmy nominations (one statue awarded), the Erik Barnouw Prize for Best Historical Film of the Year, The Golden Hugo, Cine Special Jury Prize, The Telly, The Italian National Olympic Cup for Best Sports Film, The Peter C Rollins Prize for Best Film in American Culture, among many others.
In addition to many awards received for specific films, Seavey has received a number of professional accolades including being named one of the top 50 professors of journalism in the U.S. in 2012. In 2004 she received a commendation for "Outstanding Service to the Industry" by Discovery Communications and in 2006 she was named a "Woman of Vision" by Women in Film and Video.
Seavey lectures and writes extensively on current issues and programming in documentary and she is interviewed regularly for local and national media including appearances on "The Today Show," "Good Morning America," on Voice of America, and on NPR's "Tell Me More," "Morning Edition," "Weekend Edition," and "Talk of the Nation." In addition, she has been booked as a guest on over 1500 commercial radio stations across the U.S.
Amy Longsworth
Amy Longsworth is a strategy consultant and Director of the Boston Green Ribbon Commission (GRC), a group of 35 business, philanthropic, and civic leaders who support the implementation of Boston's Climate Action Plan. The GRC focuses on strategies to de-carbonize energy – Carbon Free Boston — and build climate resiliency – Climate Ready Boston. To achieve these goals, the GRC convenes leaders, incubates ideas, produces information, and supports a network of businesses, institutions, and agencies working across sectors.
The GRC is operationally organized around sector-based working groups in Higher Education, Health Care, and Commercial Real Estate. In 2017 Amy led the formation of a fourth working group comprising Boston's cultural institutions – spanning from the Museum of Fine Arts to the Red Sox. As Boston becomes "wetter, hotter, and saltier," the emerging climate agenda of the Cultural Institutions Working Group includes a range of issues such as collections preservation, building resiliency, energy efficiency, safety, communication to audiences, and relevant programming. Moreover, the City of Boston has set a goal for carbon neutrality that will require significant changes in buildings operations and energy use.

Amy was previously a Managing Director in PwC's Sustainable Business Solutions practice; Vice President Corporate Programs at The Nature Conservancy; and a founding Partner at Viridis Strategy Group, a corporate sustainability strategy consulting firm. She is a graduate of Wesleyan University and Harvard Business School. She serves on the Board of the Emily Dickinson Museum in Amherst, MA. After 31 years in Washington, DC, she now lives in Somerville, MA.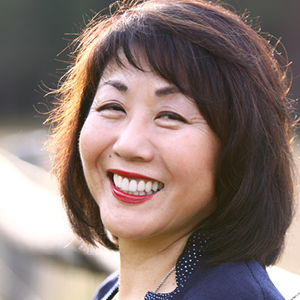 Peggy Nagae
Peggy joined WMFDP in 2013 as our Chief Operating Officer after contracting for many years as a senior consultant. She specializes in leadership development, diversity and inclusion, cultural awareness, cross-cultural coaching, diversity assessments, planning and implementation, team building, sexual harassment prevention and potentiating the human spirit at work. Peggy majored in East Asian studies at Vassar College before earning a master's in spiritual psychology from the University of Santa Monica and a JD degree from Lewis and Clark Law School. She has dedicated her life to justice, equity and inclusion, helping people to speak their truth, fully express themselves and be heard.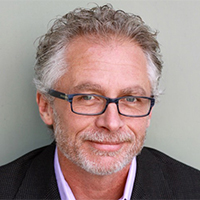 Richard Schaff
Rich has spent the bulk of his career facilitating large-scale culture change within the manufacturing, healthcare and conservation industries. He took a break from that career in 2000 to pursue an interest in medicine. After two years of pre-med, he decided to major in biology and head toward teaching high school biology. Life intervened and he helped raise his grandson instead. He reentered his consulting and facilitating career two years ago, now with the focus of diversity and inclusivity. In his free time, Rich enjoys creating sculptures from bones he finds while hiking in the mountains.